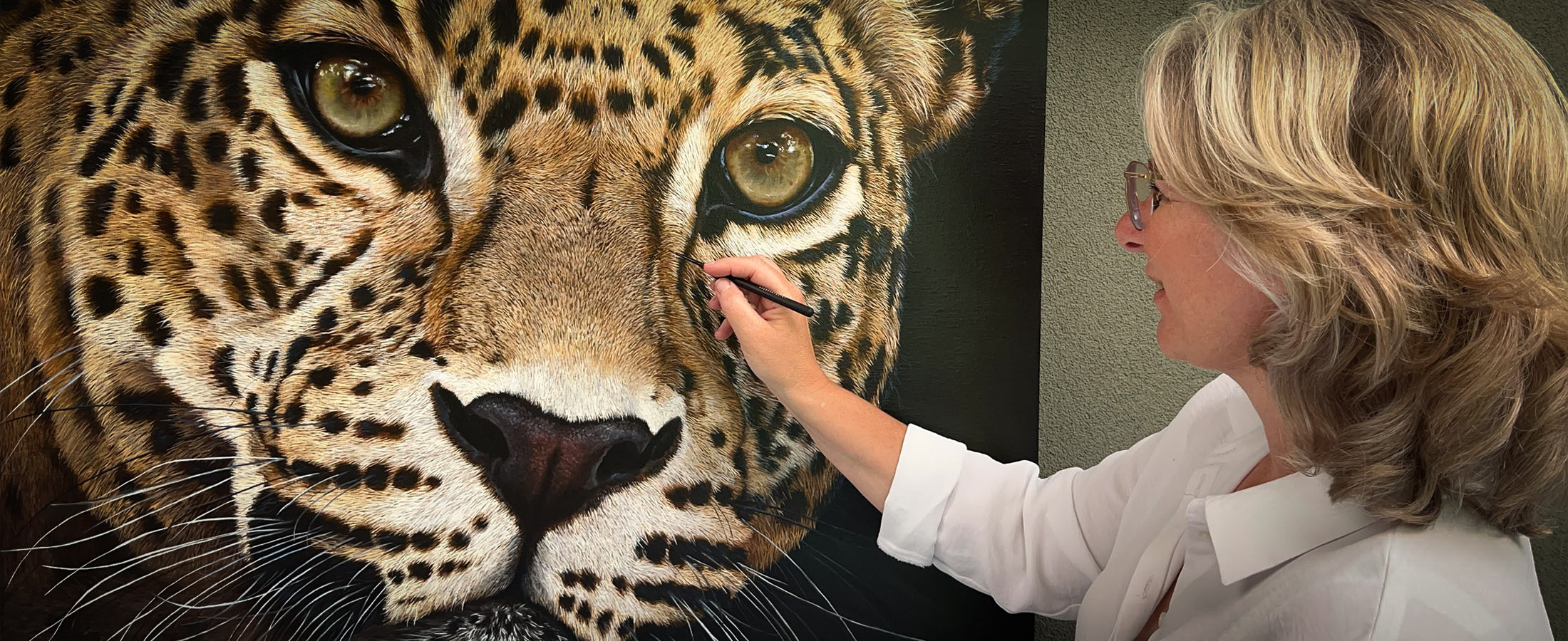 Privacy statement Gerrie Mathijssen Paintings
Your privacy is of great importance to Gerrie Mathijssen Paintings. We therefore adhere to the privacy law. This means that your data is safe with us and that we always use it properly. We only process data that is necessary for processing and sending your order and for the website to function properly. The data that you provide to us is stored on the secure servers of MyOnlineStore/Mijnwebwinkel and YourHosting.
In this privacy statement we explain what we do with the information you provide us within the online environment of our web shops www.gerriemathijssen.nl.
Purpose of the data processing
We only use your data for the purpose of our services. This means that the purpose of the processing is always directly related to the order you provide. We do not use your data for (targeted) marketing. If you share information with us and we use this information to contact you at a later time - other than at your request - we will ask you for explicit permission for this. Your data will not be shared with third parties, other than to comply with accounting and other administrative obligations. These third parties are all kept confidential by virtue of the agreement between them and us or an oath or legal obligation.
Fulfill Order
When you place an order with us, we use your personal data to process your order neatly and quickly for you. Personal data that you make available to us for our services is shared with our web store provider (MyOnlineStore), delivery service and payment provider.
Personal data that we use to process your order are payment details, name and address details, e-mail address, telephone number, payment details and invoice/shipping address. The data necessary to process your order will be kept for 7 years due to the fiscal retention obligation.
Provision to third parties:
We work with certain companies to process the order, which may receive the above-mentioned personal data from us. Below we explain which companies we work with.
We work together with:
Payment provider: Mollie and Paypal We use the platform of Mollie and Paypal to handle (part of) the payments in our webshop. Paypal is located outside the EU
shipping/delivery service MyParcel and DHL express If you place an order, it is our job to have your package delivered to you as soon as possible. We use the services of MyParcel and DHL Express. It is therefore necessary for us to share your name, address and residence details with these courier services. This data is only used for the purpose of executing the agreement.
webshop software MyOnlineStore/Mijnwebwinkel. Data that you enter when placing an order or sending a message is stored on the servers of our processor Mijnwebwinkel and on the server of YourHosting. Mijnwebwinkel and YourHosting provide a security level that is appropriate for the data to be processed and take adequate measures to protect data against loss or any form of unlawful processing. For example, a secure SSL connection is used by default. When you place an order, we need your name, address, e-mail address and telephone number. After completing your order, your data will only be used for purposes that are necessary for our administrative obligations.
webshop webmail MyOnlineStore/Mijnwebwinkel en YourHosting All confirmation e-mails or our regular business e-mail traffic that you receive from our website and web forms are sent via the servers of Mijnwebwinkel and YourHosting.
The newsletter will be send with LaPosta. This is a Dutch newsletter platform. When you sign up for my newsletter they will receive your e-mail address. They will never give or sell your e-mail address to a third party.
CONTACT FORM

You can ask us questions using the contact form on the website. For this we use your e-mail address, telephone number and name and address details. We will keep this information until we are sure that you are satisfied with our response.

NEWSLETTER

You can subscribe to our newsletter. Here you can read news, tips, offers and information about our products and services. When you want to subscribe to our newsletter, you will receive a registration link sent to the e-mail address with which you want to subscribe. Only when you activate the registration you are actually registered for the newsletter. In this way, your e-mail address will only be added to the list of subscribers with your digital permission. This data will be kept until you cancel the subscription. This can be done at any time. Every newsletter contains an unsubscribe link.

SOCIAL MEDIA

Our web store includes social media buttons such as the Facebook, Instagram button. When you click on this, the administrators of these services collect your personal data.
DISTRIBUTION TO OTHER COMPANIES AND INSTITUTIONS
With the exception of the partners mentioned above, we will under no circumstances give your personal data to other companies or institutions, unless we are legally obliged to do so.
GOOGLE ANALYTICS
Cookies are placed via our website from the American company Google, as part of the "Analytics" service. We only use Google Analytics to keep track of the number of visitors of our website. We have concluded a processor agreement with Google. It contains strict agreements about what they are allowed to keep. We have not allowed Google to use the obtained Analytics information for other Google services. The last octet of the IP address is masked by Mijnwebwinkel, and the data is deleted via Google Analytics after 14 months.
COOKIES
Most browsers are set to accept cookies by default, but you can reset your browser to refuse all cookies or to indicate when a cookie is being sent. However, some features and services, on our and other websites, may not function properly if cookies are disabled in your browser.
This website collects data to function properly and to gain insight into the number of visitors of our website.
ACCESS, MODIFY AND DELETE YOUR DATA
If you have any questions or want to know what personal data we have about you, you can always contact us. See the contact details below.
You have the following rights:
receive an explanation of what personal data we have and what we do with it
access to the precise personal data we have
having mistakes corrected
the removal of outdated personal data
withdraw consent
object to a particular use
Please note that you always clearly indicate who you are, so that we can be sure that we do not change or delete data from the wrong person.
TO FILE A COMPLAINT
If you think that we are not helping you in the right way, you have the right to file a complaint with the supervisory authority. For the Netherlands this is the Autoriteit Persoons Gegevens
CONTACT DETAILS
Gerrie Mathijssen Paintings
Heikesestraat 12
5512 PA Vessem
The Netherlands
info@gerriemathijssen.com
VAT: NL001774642B24
Chamber of Commerce: 66689163