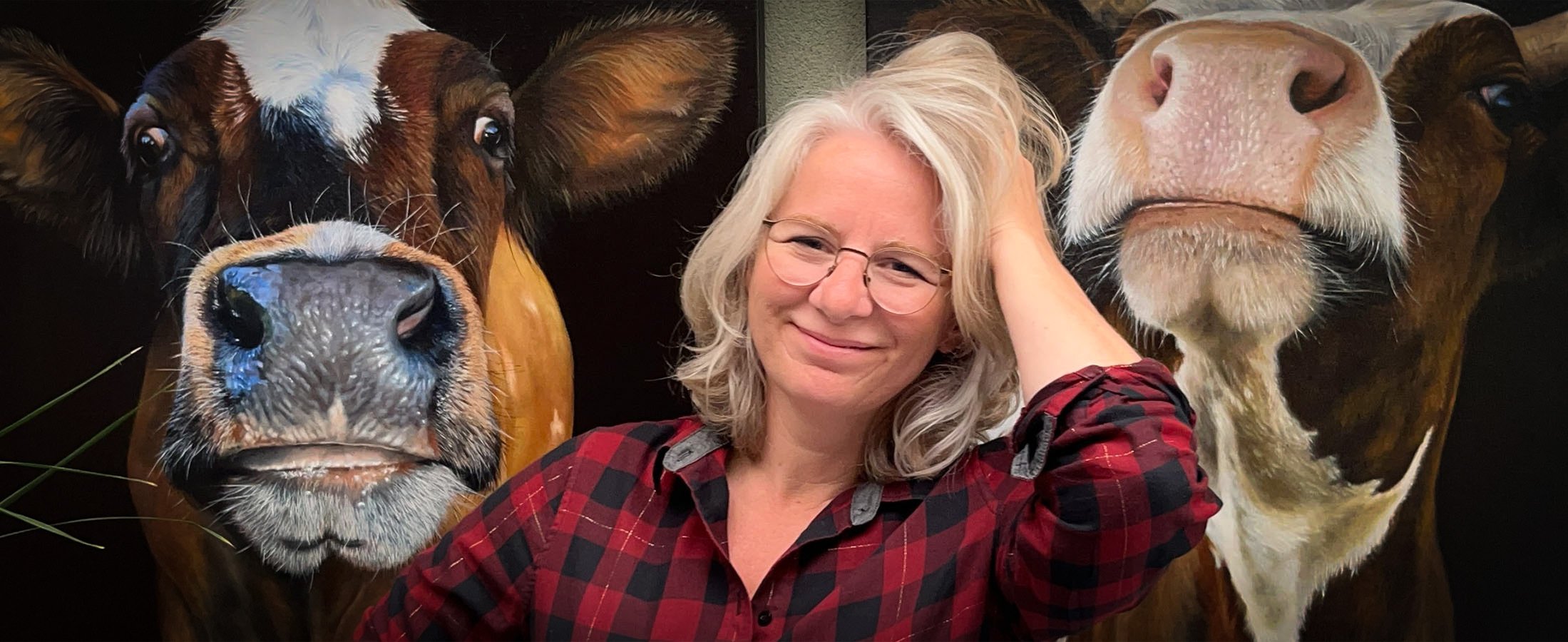 "The moment of my first brushstroke on a canvas, gave the feeling of coming home"
Welcome to my art world, where passion and craftsmanship converge. My artistic journey began in 2011, an exploration that ultimately led me to a profound love for creating art, with a special focus on animals. Born in 1973, I am a late bloomer who has developed her own style with enthusiasm and dedication.
Love for animals
My paintings, detailed and realistic, reflect my love for animals and are infused with natural tones that capture the essence of each being. My goal is to awaken the soul of the animal on canvas, creating a unique and immersive experience for art enthusiasts worldwide.
In my studio, located in a charming old farmhouse, I not only create artworks but also provide an intimate setting where visitors can experience my creative process. Here, art lovers can admire my paintings up close while enjoying a moment of tranquility with a cup of coffee or tea.
Personal contact
Instead of participating in art fairs or exhibit at galleries, I have deliberately chosen a direct approach. My artworks are available directly from my studio, without the involvement of third parties. This allows me to maintain personal contact with my valued art collectors, who have the unique opportunity to see the place where my art comes to life.
Welcome to my artistic oasis, where craftsmanship, love for animals, and personal connections converge for an unforgettable art experience.
---
---