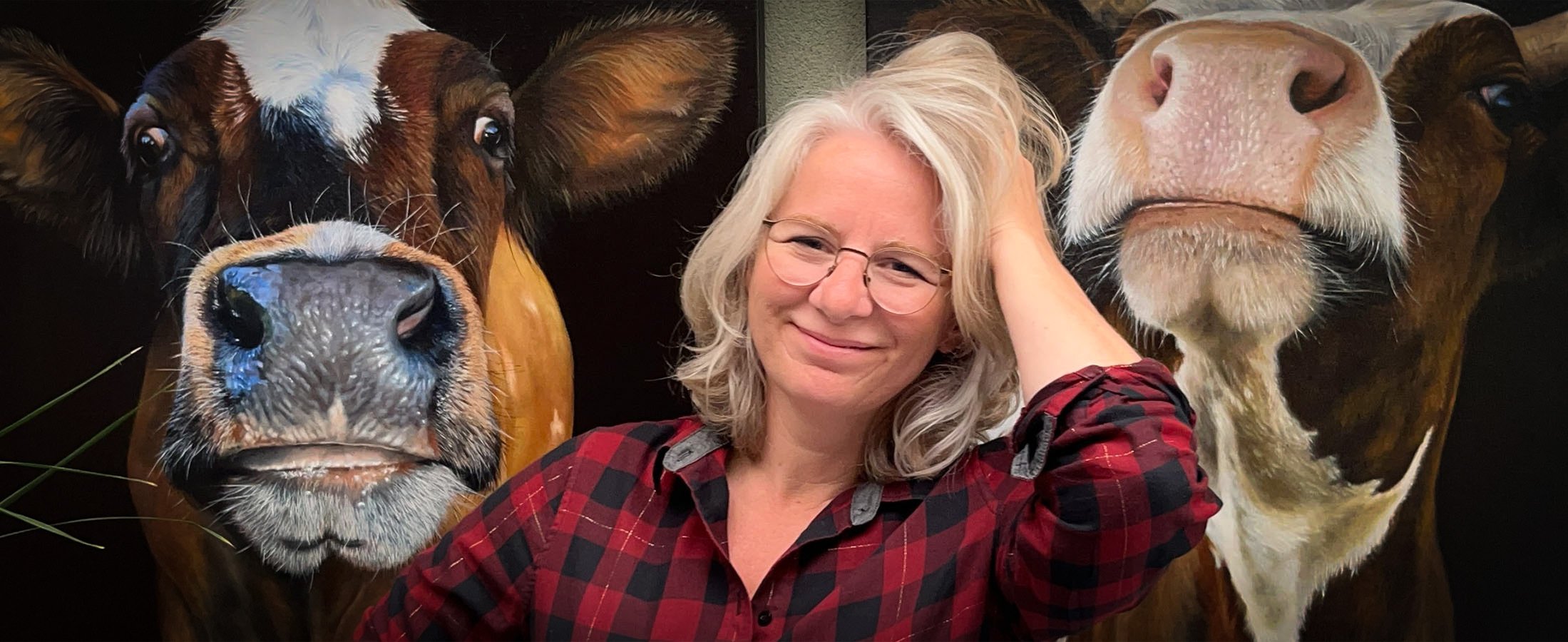 "The moment of my first brushstroke on a canvas, gave the feeling of coming home"
**
"My story"
**
You could say I'm a late bloomer...
Although I was born in 1973, it was 2011 when I discovered what I really wanted to be.
It was in August of that year that I first started working with a canvas, brushes and paint. And that felt like coming home. From that moment on, it's all about creating art.
With no experience or knowledge whatsoever, but with great pleasure I started painting, reading and absorbing everything what I could find about creating art. Over the years and thanks to my love for animals, I have developed my own style. A style that appeals to many people.
Detailed, realistic with the use of natural tones, I make sure that the animal is central in my art.
The animals come to life!
**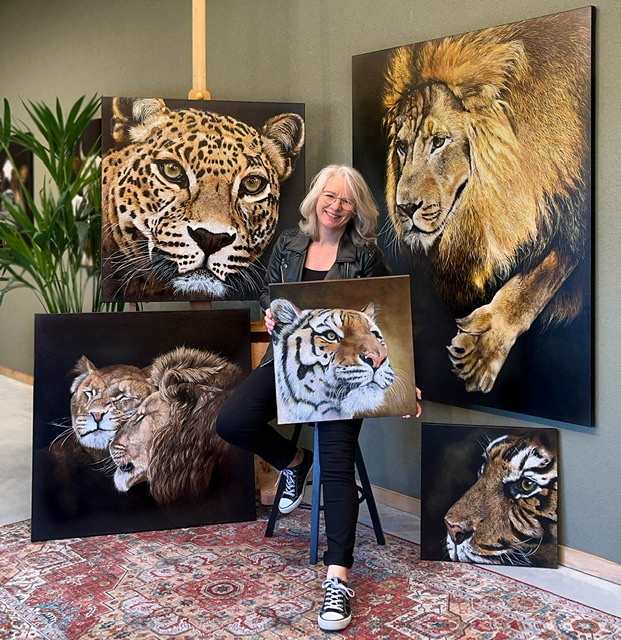 **
It is very nice to see how art lovers and animal lovers, throughout the world, enjoy my paintings at their homes. The personal contact with my art collectors is very important to me. Over the years I have often been asked to participate in art fairs and exhibitions and have enjoyed doing so. But I find that contact with art enthusiasts at such moments is often not as relaxed as I wanted to be.
That is why I have chosen to sell and exhibit my artworks from my studio from now on. In the old stable near my house I have a wonderful, large space where I can work on my paintings and where I also have enough space to exhibit the paintings and welcome you in a cozy and relaxed atmosphere.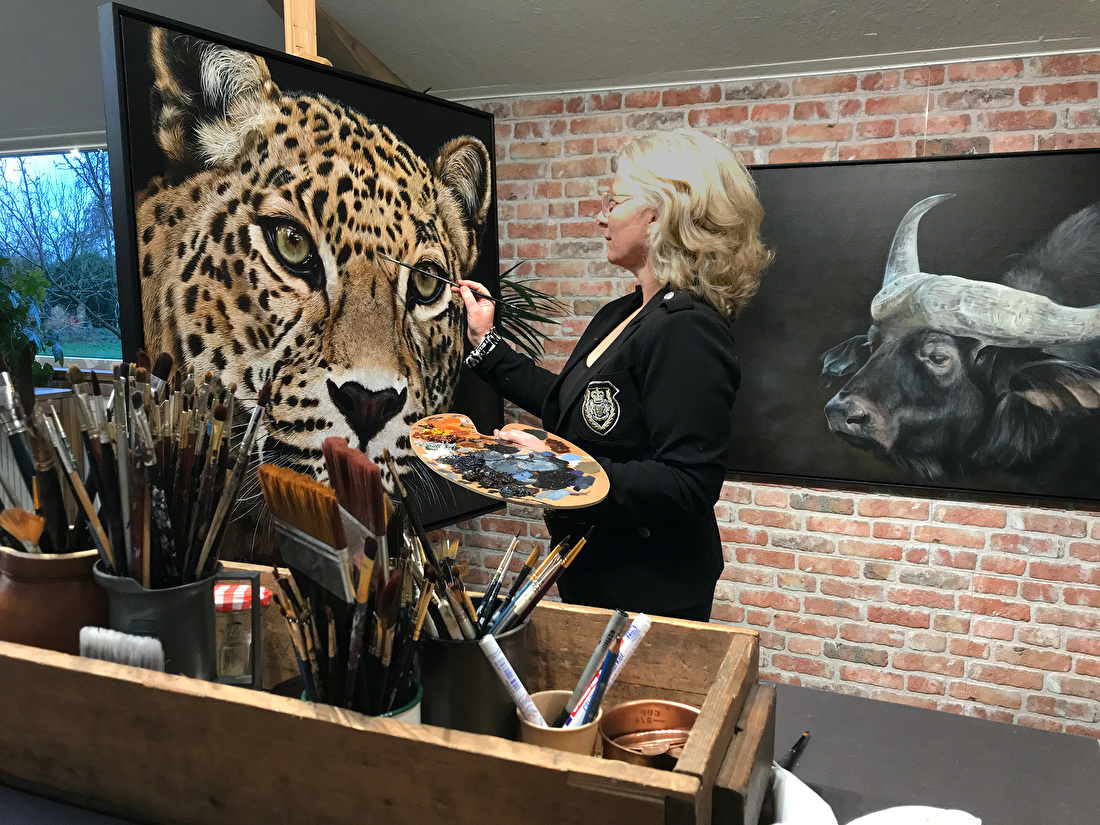 My studio can be visited all year round, by appointment. But once a year the doors are opened wide for a few days. During these festive days everyone is welcome!
Click here for more info about the exhebition days this year.
**